MALUKU DREAM
60´ masáž dle vlastního výběru
30´ HEAD & SHOULDERS
30´ FOOT RELAX
cena masáží 2.570,- Kč
ZVÝHODNENA CENA BALICKU JEN 1.800,- Kč
MALUKU FIVE
5x 60´ za 3999,- Kč
SENIOR RELAX
Nad 60 let 50% sleva!
Na masáž Bali 60´, Back special 60´, Head a shoulders 30´, Foot relax 30´
(neplatí na poukazy)
Indonesian massage
Massage is the oldest, the most used and the most favourite regeneration procedure. And we are giving you the unique opportunity to experience the real Indonesian atmosphere and massage in the centre of Chomutov.
Indonesian-Javan massages are based on a combination of Indonesian culture, architecture, design, manual skills of Indonesian therapists and masseuses. Come and find your balance and relaxation, let your thoughts flow freely while listening to pleasant music, and all this in the cosy environment reminding you of your home with a little hint of the exotic. You can let the effects of your massage reverberate in the reception area, accompanied by a cup of good tea. We shall be honoured to take care of You!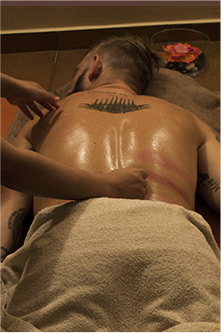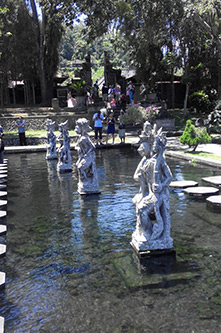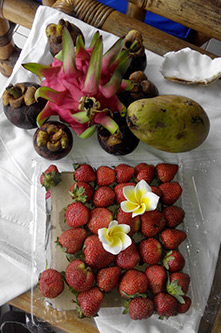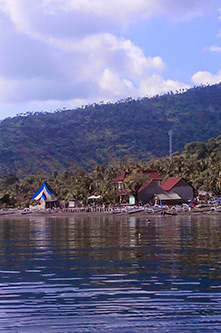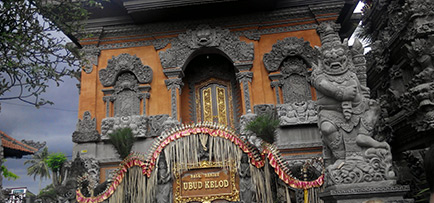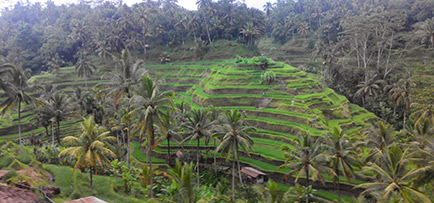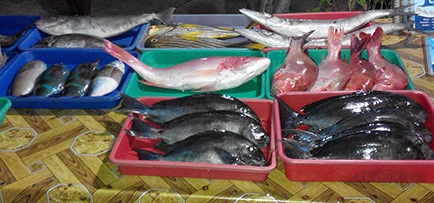 When You think about it, when was the last time when You talked to someone without words? Entrust your body and mind to our care, and we will give you back your balance. Lie down, obey our hands, breathe and enjoy. Everything we bring is chosen with utmost care and put together with the substances of our worlds with You in mind. We are a part of a tradition of smile, understanding and respect. Discover a place where you can meet Yourselves. Asian massages and meditations directly from the most skilled masseuses from Indonesia.
The goal of our MALUKU SPA massage salon is not only to offer our customers premium services using the highest possible quality of products, but also to offer emotional and physical relaxation, to make our clients feel well and welcome in our cosy interiors, and to offer more additional services leading to total and complete relaxation of the mind and body.
Indonesian coin massage Kerokan is one of the traditional medical treatments of Indonesia. It is applied when You have a cold, nausea, loss of appetite and complete tiredness and pain. This technique isn´t as painful as it may seem for the untrained eye. On the contrary, patients often demand this procedure again and again, even when experiencing a little indisposition. To allow the illness to leave the body, it is necessary to make way – open the skin pores.
Maluku Face | 60 min. |
This massage is best for face swelling removal, it is effective against wrinkles, because it allows lymph flow, which removes the harmful substances from under the skin. The cells are therefore regenerated and detoxed. The skin relaxes during massage, the skin gets smoother, blood perfusion and skin tension gets higher, the massage has invigorating effects, the liquid flow is rising, the connective tissue is trained and altogether, the emotional and physical tension is relieved and you feel pleasant warmth, a peace of mind comes hand in hand with a desire to search for new possibilities and goals within Yourself. This massage is inducing deep relaxed feelings and feelings of emotional harmony. It has positive effects on mimic muscles. It influences the body with antioxidant and regeneration effects.
Slimming massage | 60 min . | 90 min. |
It is suitable for women, who begin with a diet, who want to shape a specific part of their body or they suffer with cellulitis. Slimming massage connects high effectivity with pleasant relaxation, all thanks to the mix of massage techniques. These techniques aim at problem parts of the body and they give the body a light feeling. This massage relaxes the tissue and improves their blood flow and oxygen flow. The procedure has cleaning effect, it firms and smooths the body curves. The treatment includes all body massage, where a significant drainage is needed. It is also concentrated to those parts of the body, where, thanks to bad blood and lymphatic circulation together with muscle tension, the fat concentrates.
Java care | 120 min. |
It is a complex body and mind care, which includes all body massage and peeling. This massage smooths and softens your skin. First, the masseuse will clean your soles with special peeling and salt, then she will perform a short reflexive foot massage. After that, she will perform 60 minutes traditional Indonesian massage and to finish off, a whole body peeling will follow. It is very pleasant, thorough and cleansing. After washing or showering your skin the therapist will apply a special body milk or oil to your body.
Foot relax | 30 min. |
Acupressure massage of reflexive points in the soles. Invigorating massage with scented oils and stimulation of reflexive points in the soles for that light and fresh feeling.
Head & shoulders | 30 min. |
Regeneration reflexive head massage, includes also ears, nape and shoulders. The procedure removes stress and tension.
Pre-mamma | 60 min. |
Relaxation massage for the mums-to-be (from 3th month of pregnancy), which has beneficial effects on stressed belly skin and also stretchmarks prevention.
Bali | 60 min . | 90 min. |
Bali massage is old Indonesian therapy, which is based on warmth, oils and complete warming of the muscles. It improves blood circulation, it creates deep relaxation and revitalization. The Bali technique is very pleasant, and it involves long and smooth massage moves, stretching and kneading of the body including acupressure points. It will take you to the state of absolute relaxation.
Hot stone | 60 min . | 90 min. |
Fascinating combination of massage and energetic treatment. Hot stones are placed along the energetic centres of the body and muscles. The warmth relaxes the muscles, leads to faster metabolism and improves substance exchange.
Back special | 60 min. | Special combination of massage techniques, centered on the nape, head, shoulders, sacral and lumbar region with special consideration to the sciatic nerve. By repeating this procedure you can remove the back pain.
Foot nirvana | 60 min . | 90 min. |
Acupressure massage of the reflexive points in the soles, this is the way to free other parts of our bodies. An invigorating massage using scented oils and stimulation of the reflexive points in the soles is here to feel light and fresh. The procedure is completed by head, ear, nape and shoulder massage.
Ritual | 90 min. |
Stimulating hot herb massage, traditional procedure used by ayuthai era warriors (14th to 18th Century). The hot package opens skin pores, the warmth works deep in the muscle, relaxes tension and revitalizes the mind. It is followed by oil massage to restore vitality.
Mamma | 60 min. |
Healing massage after giving birth, centered on the belly, followed by reflexive massage of the face, head, ears, nape and shoulders.
Thai | 60 min . | 90 min. |
Traditional Thai massage, the legendary art, only performed by the educated masters only in the Thai temples in the olden days. It works on pressure points, muscles, joint tissue, it bends and stretches the spine, relieves tension, relaxes the joints and brings the liberating relaxation to the body. This massage is suitable to relieve muscle pain and tension.
Anti age | 30 min. |
Invigorating face and cleavage massage. The procedure is performed by original facial packs filled with energetic point stimulating herbs, which bring the fresh feel of vitality. The treatment is then crowned by rejuvenation vitamin mask, which is absorbed during the massage. You will feel full of life and fresh after the massage.
Open Monday to Friday 8:00 - 20:00
Saturday 8:00 to 14:00
Adress: Revoluční 53, Chomutov 430 01
info@malukuspa.com
Booking - +420 607 773 950
www.malukuspa.com
| Druh masáže | 30 min. | 60 min. | 90 min. | 120 min. |
| --- | --- | --- | --- | --- |
| Maluku face | | 890,- | | |
| Slimming massage | | 1190,- | 1490,- | |
| Java care | | | | 1790,- |
| Foot relax | 690,- | | | |
| Head & shoulders | 690,- | | | |
| Pre-mama | | 1190,- | | |
| Bali | | 1190,- | 1490,- | |
| Hot stone | | 1190,- | | |
| Back special | | 1190,- | | |
| Foot nirvana | | 890,- | | |
| Ritual | | | 1590,- | |
| Mamma | | 1190,- | | |
| Thai | | 990,- | 1190,- | |
| Anti age | 790,- | | | |
| Kerokan | 790,- | | | |
U nás můžete platit i bezhotovostně.